Alex Lyons
Web Design & WordPress Consultant
The first website I built was in the mid-1990′s using a simple text editor (Notepad), a basic image editor (IrfanView) and rudimentary HTML skills. Things have come a long way since then – both in the world of web design and in my own life.
My career has spanned a few industries, but the common threads have been customer service, training and management. Throughout this time, I have always been involved in web design to a certain degree, building websites for myself, employers or clients. I was introduced to the world of building websites using Content Management Systems in 2009 whilst working for San Francisco based web design firm Verritech, who develop sites using Drupal. Through this experience I came to realise the power and potential of CMS-based web design and started exploring other platforms, which led me to WordPress. Since that time my focus has shifted to WordPress almost exclusively and I have become a huge advocate for all things WordPress.
I am also an avid, aspiring photographer which provides a natural intersection with my web design work and I find that even in my spare time, I am frequently taking pictures, tinkering with Photoshop or working on my own photography website.
On a more personal note…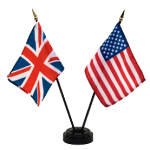 I was born in London and raised here until the age of 10 when my family moved to the United States. I spent the next 28 years or so living in various parts of America, in or around such places as New York, Miami, San Francisco and Lake Tahoe before moving back to the UK in 2011 to rediscover where it all began for me. In addition to now being bi-lingual (I speak both English and American!), my background and experiences have afforded me a unique insight into – and understanding of – both cultures, which has proven to be a useful skill in and of itself.
Since returning to the UK in 2011 and forming Lyons Den Design, I split my time between Web Design and WordPress Consulting. I find this balance to be a great fit for me: blending the creative side of my personality with the more analytical problem-solving side, and also allowing me the opportunity to teach and empower clients to take control of their own websites… a gratifying mixture indeed.
I look forward to the opportunity to work with you. Please feel free to drop me a line with any questions or requests.